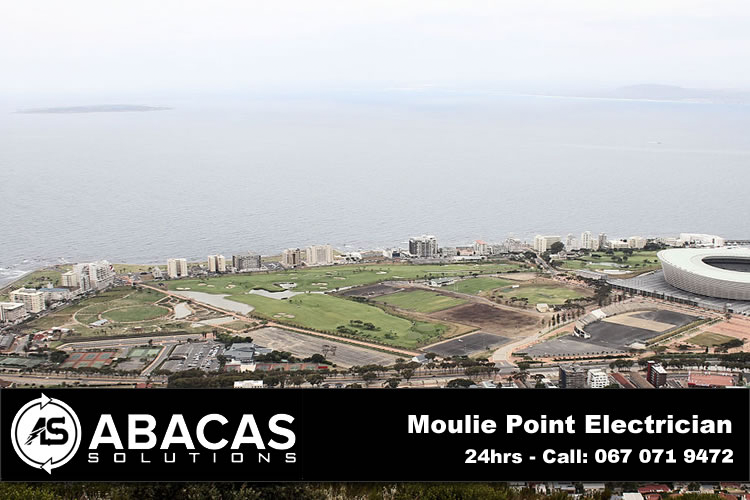 Our intention is to give a trustworthy and helpful electrical service to the people in Mouille Point. We are specialized in assisting the area along with our expertise for all your electrical necessities.
Our company is a family running company and we'll get the job done quickly. Irrespective of how large or small the job, we always perform the job on our own instead of subcontract other electrical contractors. A job isn't finished till we have attentively examined all our work to make certain you are a satisfied customers!
We'll offer you a warm and friendly service which you are welcome to ring us at any time even when it's mainly for electric recommendations. You will get no pressure, sales pitches or any up-selling.
Contact Abacas Solutions Twenty-four hours a day, the helpful licensed electrician in Mouille Point.
Our company's team of expert, accredited professionals can provide all your house and business electric requirements with regard to your Electrical, Security and plumbing. Abacas Solutions in Mouille Point is your trusted electrician.
We offer electrical assessments and can issue electric compliance certificates in case of you reselling your premises. We are committed to supplying first-class electrical solutions whether it be residential, commercial or industrial. Along with our major focus on customer satisfaction, safety and dependability, Abacas Solutions can provide you with experienced electricians who ensure your maintenance or installment is from the finest standard.
We provide you with the subsequent electrical solutions:
• ECOC – Electrical Compliance Certificates
• Electrical repair
• Correcting all property circuitry issues
• Fault-reporting
• Prepaid Installations
• Outside & Security Lights
• Airconditioner Installation
• Normal electrical servicing
• 24 hour domestic electrician
• Business, Industrial & Residential Electrical Upkeep
• Atlantic Seaboard Electrician