Providing a Range of
Commercial & Residential Electrical Services
We provide assessments and can supply coc certificates in the case of you selling your home.
Abacas Solutions can present you with qualified electricians who make certain that repair or installation is from the finest quality.
Air-conditioner Installation
Pay as you go Installments
Outdoor & Security Lighting
24 hr Emergency Electrician
More info on our services
Around City Bowl, Abacas Solutions is famous when you're thinking of a skilled and also friendly
electrical contractor
. We take care of all sorts of electrical needs and therefore are fully commited in aiding your local community.
All of our jobs are finished with the most attention because we are a family run business. And we don't use subcontractors for a cut as our organization is sufficiently small to recognize your generous offer of work. A job is just not complete before we have meticulously reviewed all of our work to make certain you are a content customers!
Give us a call Twenty four hours for virtually every electrical suggestions, abacas solutions your neighborhood helpful electrical contractor.
Our Electrical Services In the City Bowl Cover The Following Suburbs
Get in touch with Abacas Solutions At any hour, your friendly qualified electrical contractor in City Bowl, Cape Town.
Whatever your need, just let our licensed, qualified and experienced experts sort out your company or household electrical maintenance. Abacas Solutions in City Bowl is your trustworthy electrical contractor.
You can expect the most affordable electric setups and maintenance throughout City Bowl. With over Twenty years' experience being an electrical contractor, Abacas Solutions electrical services is dedicated to providing an intensive domestic, commercial and industrial electrical service to just about all home owners in Cape Town. No task too big or too small, our certified electricians want to fix or set up whatever your needs.
Our company offers the subsequent electrical services:
• Electrical Inspections for certificates
• Electrical servicing
• Correcting all domestic wiring troubles
• Fault-reporting
• Prepay Meter Installments
• Outside & Security Lights
• Airconditioner Installation
• Standard electrical upkeep
• 24hr electrician
• Commercial, Industrial & Household Electric Upkeep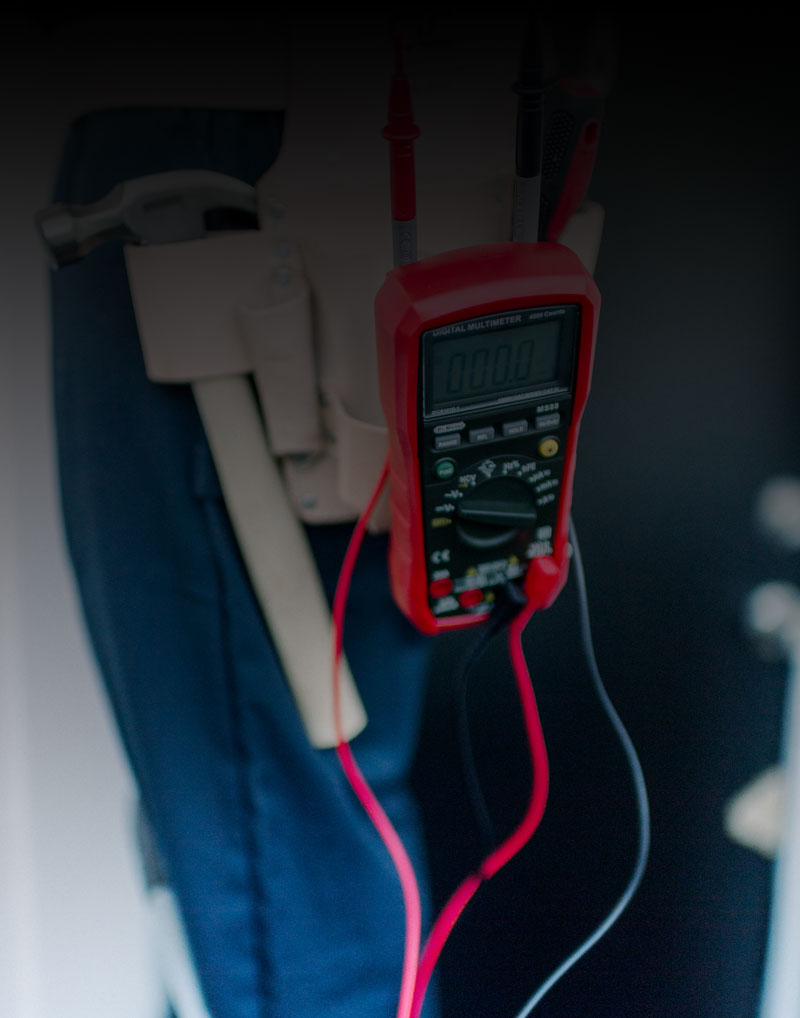 About Us & Why We are
The Best For the Job
We've got over 20 years experience within the business and all our tasks are finished with the most care, with our primary focus on client satisfaction, safety and reliability.
Electricians City Bowl Abacas Solutions
Superior workmanship, timely customer support, and fair pricing have helped us to extend our electrical contracting services in Cape Town.
Electricians are specialists in their profession. City Bowl Abacas Solution offers electrical safety checks and approvals for residential and industrial land leases and purchases.
Whatever the case, you should be assured that we have a high-quality, professional electrician on the job. We are easily reachable.
Employ Our trained Specialists For Professional Electrical Jobs.
You can view accepted electricity services to upgrade your City Bowl house. We perform a wide variety of installations, including lighting, electricity, switchboard, stove, and energy loss.
Both home specifications, including current or new electrical needs, should be followed by the electrician (no job is too big or too small). Visit our website for more details.
We're The Best Electrical Business In Cape Town.
Abacas Solutions electricians promise high-quality electrical appliances. We are extremely grateful to have electricity in Cape Town. Our technicians are eligible to provide you with equipment here and wherever else you choose.
Our electricians are capable of building a wall socket for complex infrastructure networks. Electric lighting experts, refurbishers, electric shielding technicians, air conditioners, 24 hour electricians, and students are also examples of senior electricians. Our electrical experts are the best in the business in South Africa's most important industry.
Abacas Solutions is a 24-hour electricity store and electrician in City Bowl. Please email us at any time of day or night if you need electrical maintenance or improvements.
You May Count On Electrician City Bowl Abacas Solutions
Our 24-hour electricians should be able to quickly comprehend and resolve the electrical issue. To ensure maximum health protection, we can solve the problem right away. We are open 24 hours a day, 7 days a week to supply you with efficient technical assistance. Our City Bowl electrical suppliers are certified electricians whose primary objective is to provide you with the highest standard of protection possible. Please email us if you have any concerns.
We provide emergency electric maintenance for home electronics, offices, and industrial electrical systems. Electric wire repair, electrical equipment, and appliance assembly are all permitted at all times. With state-of-the-art services in our 2 and 3-phase networks, leakage questions regarding the earth and energy are quickly observed. Our electricians also provide services to all of our employees. As a consequence, we spend less time commuting and are able to produce more goods.
Emergency Electrician From City Bowl
We have electricians and emergency electricians on call 24 hours a day, 7 days a week.
We were in an uncomfortable position where a lengthy power failure triggered by a burst fuse has left us in the dark. It is very upsetting for the whole family as electricity comes after vacation or after hours.
And who should you contact if contractors in Cape Town are cut off? Abacas Solutions! Abacas Solutions is an organisation that offers solutions to issues. If you have a concern with a fuse, circuit, power trip, or outage, please send us a call. Finishing an electrical rescue job isn't difficult.
City Bowl with Commercial Energy
Present electrical, processing, or retail engineering specifications may be fulfilled by City Bowl electrical vendors. For energy or corporate employees, we have a repair or long-term contract arrangement. For more details, visit our electrical resources website.
Free quotes are available!
The offices are spread across the city's numerous business districts. The power supplies in City Bowl travel all over Cape Town. Electricity is handled by a licensed electrician. The value of control and operation has been heavily emphasised.
Abacas Solutions offers electricity to Cape Town's households and enterprises. Our company provides technical fault diagnostics and/or electrical wiring specification manuals.
It's possible that we're electrical contractors in City Bowl. We have electricians on staff who will provide you with any electrical problems. We're the number one electrician in Cape Town. At Abacas Solution, we have electrical call-outs and emergency electrical suppliers available 24 hours a day, 7 days a week.
When the work is finished, the approved electric contractor at your building will provide you with an electrical certificate of completion.
We're The Best Electrical Business In Cape Town.
Excellent electrical equipment is ensured by qualified electricians from Electricians 24 hours. We are so happy to have electricity in the Cape area. Here and anywhere you want to provide equipment to our technicians.
Our electricians are fitted with a single wall socket to create a socket for complex infrastructure networks. Electrical professionals, upgraders, electric protection technicians, air conditioners, 24-hour electricians and students are senior electricians. Our electrical specialists are the top professionals in the largest field in South Africa.
Cape Town Abacas Solutions is a Electricians 24 hours. Please email us any day, day or night if you are searching for electrical maintenance or improvements.
You're Only A Simple Call Away From Our Service
Our technical team was well-versed in all facets of site tours, and they pay particular attention to comfort and convenience. Please give us recommendations for how we can better our work.
On the Cape Peninsula, our skilled employees have experience of industrial and maintenance systems. On request, we will assist with diagnostic electrical faults or electric emergency refrigerator repairs.
Abacas electrical most helpful call Vincent for any electrical problem help me many times Thanks Vincent and team!
Your company is truly upstanding and is behind its service 100%. I will recommend you to all my friends and family. Thank you! 🙂