Providing a Range of
Commercial & Residential Electrical Services
Our aim is to give a trustworthy and friendly electrical service to the locals in Woodstock. We really are specialized in assisting the local community along with our services for your electrical needs.
All our tasks are finished with the highest care since we are a family operating firm. No matter whether the job is industrial or household, to have an electric compliance certificate we'll ensure the job is done properly first time! Your approval is our main concern and the task just isn't complete until you are happy!
Call us 24 / 7 for any electrical advice, we're the local helpful electrical contractor. You will get no pressure, sales pitches or any up-selling.
ECOC - Electrical Compliance Certificates
Repairing all house wiring issues
Commercial, Industrial & Non commercial Electrical Maintenance
Outdoor & Security Lights
Standard electrical maintenance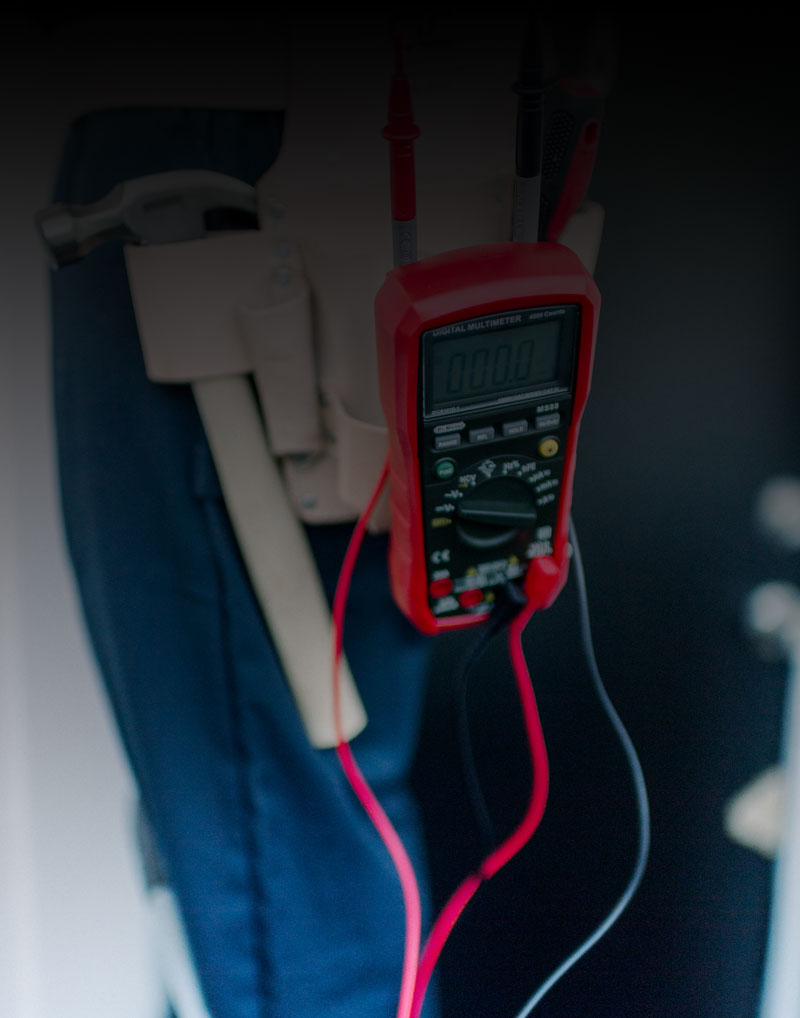 About Us & Why We are
The Best For the Job
If you're searching for a qualified and trustworthy electrical contractor in Woodstock, Cape Town, then simply call up Abacas Solutions right now!
Our company's group of skilled, certified professionals can provide all your home and company electric needs with regard to all your Electrical, Security and domestic plumbing. The fact remains that we are the best electrician in Woodstock!
Our company offers the most cost effective electrical installments and maintenance throughout Woodstock. With more than Twenty years' experience being an electrical contractor, Abacas Solutions is dedicated to supplying a thorough home-based, industrial and commercial electrical service to just about all home owners all through Cape Town. Along with our major focus on customer satisfaction, safety and credibility, Abacas Solutions can provide certified electricians who make certain that maintenance or any installment is of the finest quality.
Electrician Woodstock
High-quality workmanship, prompt customer care, and competitive prices have allowed us to grow our electrical contract services in Woodstock.
Electrician Woodstock requires electrical inspections and certificates of electrical security required for the lease and sale of residential and other assets.
Our Fixes are readily accessible, whatever the issue is, with us, you're going to be assured that you have an experienced and well-qualified electrician to deal with the crisis.
Emergency Electrician from Woodstock
We sell electricians and rescue electricians with 24-hour electrical installations.
We were in an awkward situation where a prolonged power failure caused by a leaking fuse box left us in the dark. It's very upsetting for the whole family when the electricity goes out during holidays or after hours.
And who are you going to call when the contractors are locked down around Woodstock? Electrician Woodstock, that's it! If you have a fuse, circuit, power, or blackout issue, please send us a call. There is no electrical rescue job that can't be done.
Show More
Emergency 24 hour Electrician Cape Town
We provide a 24 hour electrician Cape Town service for electricians and emergency electricians. We have also been in an unpleasant circumstance when a persistent power outage, a complete power loss triggered by a tripping fuse box, leaves us in the dark. It's incredibly stressful for the entire family to be left without power, especially after hours and after dark or over the weekend.
And who do you call when Cape Town's average electrical contractors are locked down? Abacas Solutions! Give us a call for all your typical circuit board faults, fuse boxes, power tripping mains, blackouts, and electrical emergencies. There is no emergency electrical work that is too large or too small.
Hire professional electricians to do a professional electrical job
For electrical improvements to new or restored homes in Cape Town, our licenced and eligible residential electrical services are the best. We carry out a broad variety of maintenance oo equipment, electrical panels, circuit breakers, installations of lighting, control points, switchboards, stoves, power failures, etc.
Your Electrician Cape Town can accommodate a full variety of the new or current houses, business businesses, complexes, or any other residential electrical needs in all areas (no job too big or too small). For further information, see our residential electricity page.
Abacas Solutions supplies Woodstock homes and state-of-the-art power supply, providers. Our company offers advanced fault diagnostics and/or advice on the design of electrical wires.
You can inform us that we are electrical contractors based in the Cape Region. We've certified electricians to help you solve any electrical issues. In Woodstock, we're the No.1 electrician. We at Electrician Woodstock have 24-hour call-out electricians and emergency electrical contractors.
Once the job is completed, the Licensed Electrical Contractor has conducted electrical work at your home and you may receive a certificate of completion.
We're the strongest electrical business in the Woodstock Region.
Skilled electricians from Abacas Solutions warrant outstanding electrical appliances. We're really pleased to have electrical service in the Woodstock Area. Our technicians are here to supply you with equipment at any time and whenever you need them.

Hire our experts now
You can look at approved electrical installations to update your Woodstock house. We carry out a broad range of repairs, electrical pole, circuit breaker, installations, lights, control point, switchboard, stove, power failure, etc.
Your electrician can follow any set of house specifications, including existing or new residential electrical criteria (no job is too big or too small). For more detail, see our website.
Woodstock with Commercial Energy
Our electrical requirements of Woodstock refer to current electrical engineering, manufacturing or retail codes. Provide provisions for electrical or corporate maintenance or long-term contracts. See our website for corporate electrical facilities. Our quotes are completely free.
The Head Office shall be strategically situated with all forms of workers in the region. Our electrical workers roll out all over Woodstock. Any electrical work is conducted by a professional electrician. We have placed a great deal of stress on the importance of electrical resources and operation.
Show More
Our electricians are qualified to build a wall socket for complicated network connectivity installations as easily as possible. Our electricians are senior specialists in electrical wiring, maintenance, electrical shielding, air conditioning, 24-hour electricians, and master electricians. Our electricians are leading practitioners in the largest manufacturing field in South Africa.
Abacas Solutions Cape Town is an energy supplier available 24 hours a day. If you are looking for electrical repairs or electrical improvements, try calling us at any time, day or night.
You should rely on  Electricians Woodstock.
Our 24-hour electricians will easily locate the electrical issue and provide the right way to cope with it. We will take immediate care of the issue and maintain full protection against any health issues. We are available 24/7 to provide you with fresh technological assistance. Our electrical contractors in Woodstock are qualified electrical professionals and our main objective is your well-being, so please contact us and we will provide you with the utmost treatment and security.
We offer immediate electrical repair to home appliances, workplaces, and commercial electrical systems. Electrical wire maintenance, electrical devices, and the installation of appliances are ready for use at any time. Earth leakage and power trip problems are quickly detected in our 2-stage and 3-stage networks utilizing state-of-the-art technology. The services utilized by most of the workers are now managed by our electricians. This ensures that we waste less time driving and that work is processed more quickly.
You're only a call away from our service
Our technical staff was qualified to carry out all aspects of site visits, courteous and respectful, reliable and responsive, with the customer's commitment to comfort and ease at the forefront. Please send us some ideas as to how we can develop our workmanship.
Our professional workers have expertise in industrial electrical systems and repairs in the Cape Peninsula. We are able to support, or in the event of electrical fault diagnosis or urgent electrical fixing on refrigerators, upon request.
Abacas electrical most helpful call Vincent for any electrical problem help me many times Thanks Vincent and team!
Your company is truly upstanding and is behind its service 100%. I will recommend you to all my friends and family. Thank you! 🙂