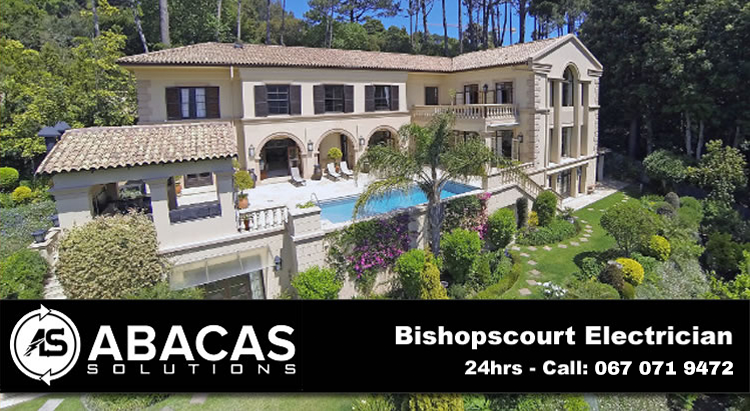 Our motive is to provide a dependable and friendly electrical service to the residents of Bishopscourt. We cater for various electrical needs and therefore are devoted in aiding your local community.
All our tasks are carried out with the highest attention since we are a family run firm. Whether the job is business or domestic, or for an electric compliance certificate we will ensure that the task is completed correctly first time! A job is just not complete till we've diligently verified all of our work to ensure you certainly are a pleased customers!
We'll offer you a pleasant neighborhood service that you are welcome to contact us anytime even if its only for electrical help and advice.
Contact Abacas Solutions Twenty-four hours a day, the helpful licensed electrical contractor in Bishopscourt, Cape Town.
Our company's group of experienced, qualified professionals can provide all your residence and company electrical needs with regards to all your Electrical, Security and plumbing. The fact is that we're the best electrician in Bishopscourt!
Our company offers electric home inspections and can issue electrical compliance certificates in the case of you selling your house. Having over 20 years' experience being an electrical contractor, Abacas Solutions electrical services is devoted to giving a comprehensive home, commercial and industrial electrical service to just about all homeowners within Cape Town.
Our own array of electrical services include:
• ECOC – Electrical Compliance Certificates
• Electrical servicing
• Restoring all household wiring problems
• Fault-reporting
• Pre-paid Meter Installations
• Outside & Security Lighting
• Aircon Installation
• Normal electrical servicing
• 24 hour emergency domestic electrician
• Business, Industrial & Household Electrical Servicing