Bellville
RESIDENTIAL ELECTRICAL SERVICES
Electricity is our specialization, in the field of which we are experts and leaders in the market of domestic services. 
All through Bellville of the Northern Suburbs, Abacas Solutions is very well known with regards to a seasoned and friendly electrical contractor.
Electrical Compliance Certificate (ECOC)
Geyser Element Replacments
Prepay Meter Installations
Outdoor & Security Lights
Airconditioner Installation
24 hr Emergency Electrician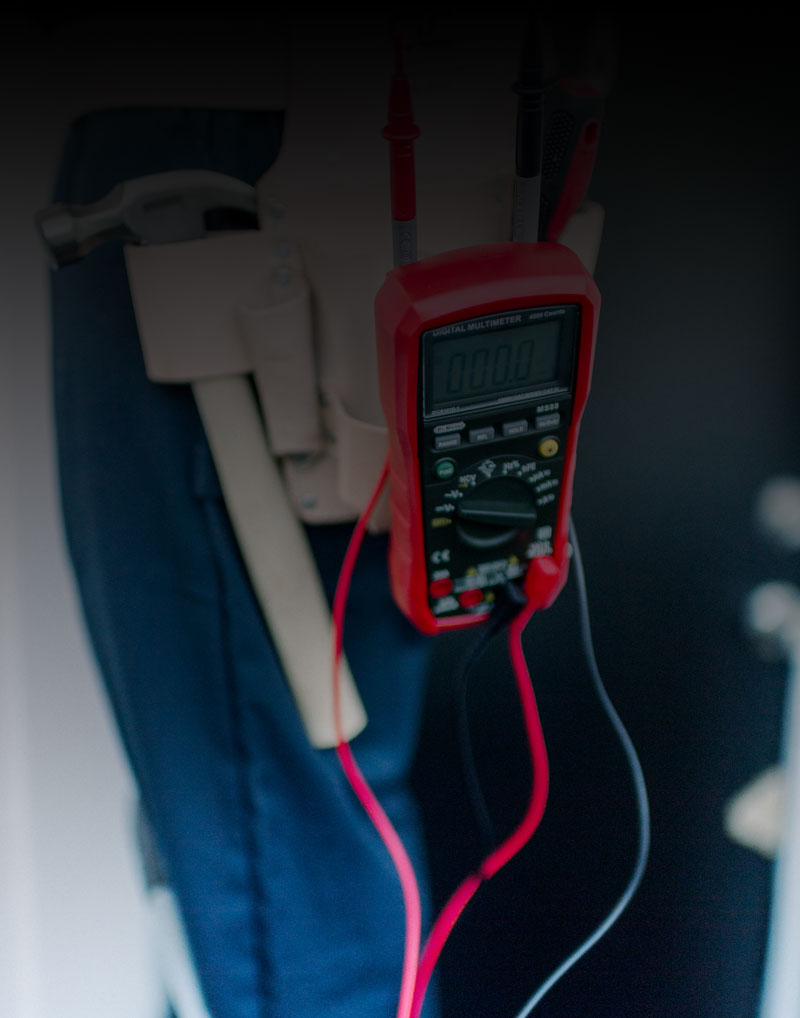 Why Use Us?
Our company's rates are competitive whether you will need installatios (e.g. Pre-paid Meters) or repairs. We are all committed to providing superior electrical solutions whether it is for residential, commercial or industrial. Together with our main focus on customer satisfaction, safety and reliability,
Abacas Solutions can provide you with competent electricians who ensure your service or installation is of the best quality.

COMMERCIAL & INDUSTRIAL
ELECTRICAL SERVICES
All our jobs are completed with the highest attention because we really are a family run firm. Regardless of how small or big the job, we constantly carry out the job on our own and not subcontract other electrical contractors. Your fulfillment is our priority and the job is just not complete unless you are satisfied!
Call us 24 / 7 for virtually any electrical guidance, we are the local pleasant electrical contractor.
Call Abacas Solutions 24 / 7, the helpful qualified electrical contractor in Bellville, Cape Town.
Whatever your desire, just let our certified, qualified and experienced professionals deal with your company or residential electrical maintenance. Abacas Solutions in Bellville is your respected electrician. 
Electrician Bellville Abacas Solutions
Because of our high-quality workmanship, timely customer care, and fair pricing, we've been able to expand our electrical contracting services in Bellville.
Electrician Bellville Abacas Solutions provides electrical inspections and electrical protection certification for the leasing and selling of residential and other properties.
Our services are readily available; regardless of the issue, you can be confident that you'll be dealing with an experienced and well-qualified electrician, Electrician Bellville Abacas Solutions.
For Technical Electrical Work, Recruit Our Experts.
If you want to change the appearance of your Bellville home, you should look into permitted electrical services. Electrical pole, circuit breaker, and installation work, as well as lamps, control points, switchboards, stoves, and power outages, are all part of our services.
Our electrician may perform a variety of house requirements, such as current or new residential electrical standards (no job is too big or too small). Please see our website for more details.
Cape Town with Commercial Energy
Electrical standards are governed by existing electrical infrastructure, manufacturing, or retail codes. Make a plan for electrical and corporate repairs, as well as long-term contracts. More information on corporate electrical services can be found on our page.
We have a range of free statistics.
The Head Office is conveniently positioned in the city for all kinds of employees. Electrical Contractors Cape Town is expanding in the country. All electrical work is done by a licensed electrician. We also placed a strong emphasis on the importance of electrical resources and operation.
Bellville consumers are linked to cutting-edge power supply suppliers via Abacas Solutions. Our company provides advanced fault diagnosis as well as recommendations on electrical wire design.
As you can see, we are electrical contractors in Bellville. We have trained electricians on staff who will provide you with any electrical problems. We are the most reputable electricians in Cape Town. Call-out electricians and emergency electrical contractors are accessible 24 hours a day, seven days a week at Electrical Contractors Cape City.
When the job is done, the Approved Electrical Contractor who performed the electrical work at your home will supply you with a certificate of completion.
You May Count On Electrician Bellville Abacas Solution.
Our professional staff are trained to conduct all aspects of site visits in a courteous and polite manner, as well as to be effective and attentive, all while keeping the client's convenience and ease in mind. Please make suggestions for how we can further our craftsmanship.
In the Cape Peninsula, our technical staff has worked on commercial electrical networks and maintenance. We are trained to assist with electrical malfunction diagnostics or emergency electrical repairs on refrigerators upon request.
Emergency Electrician From Bellville
Our services can be used by electricians and emergency electricians 24 hours a day, seven days a week.
We were in an unfortunate situation where we were left in the dark due to a long power outage caused by a leaking fuse box. If the power goes out over the holidays or after hours, it can be quite disturbing for the whole family.
And who would you call if all of Cape Town's contractors are closed? Abacas Solutions! Please contact us if you have a blown fuse, a blown circuit, a service outage, or a blackout. In the field of electrical rescue, there is no mission that cannot be completed.
We are Cape Town's finest electrical business.
Abacas Solutions' certified electricians guarantee high-quality electrical equipment. We are overjoyed to have power connections in Bellville. Our technicians are available at any time and in any location to supply you with equipment.
For complicated network infrastructure installations, our electricians will build the most simple wall socket imaginable. Master electricians, 24-hour electricians, and senior specialists in electrical wiring, maintenance, electrical shielding, and air conditioning make up our team. Our electricians are business leaders in South Africa's most important sector.
Bellville Abacas Solutions provides power 24 hours a day, seven days a week. If you need electrical maintenance or improvements, give us a call at any time of day or night.
You May Count On Electrician Bellville Abacas Solution.
Our electricians are available 24 hours a day, seven days a week, and can quickly diagnose the problem and recommend the appropriate solution. We'd take care of the problem right away and keep you healthy from any health hazards. We are available 24 hours a day, seven days a week to supply you with new technical assistance. Our Electrical Contractors Cape Town team is composed of experienced electrical professionals, and your well-being is our first priority. Please contact us, and we will treat you with the utmost respect and protection.
We include same-day electrical maintenance for home appliances, offices, and industrial electrical systems. Electrical cable replacement, electrical equipment repair, and appliance design are also available at any time. We can easily detect earth leakage and power trip issues in our 2-stage and 3-stage networks using cutting-edge technologies. Our electricians still maintain the services that the majority of the staff traditionally used. This means that we can spend less time commuting and that the job can be finished more efficiently.
Abacas electrical most helpful call Vincent for any electrical problem help me many times Thanks Vincent and team!
Your company is truly upstanding and is behind its service 100%. I will recommend you to all my friends and family. Thank you! 🙂