DURBANVILLE
RESIDENTIAL ELECTRICAL SERVICES
Are you a home owner or business owner in Durbanville needing basic repairs around your home or technical rewiring in your business premises? You can rest easy as you have access to an electrician who can manage these issues and much more for you. At Abacas Solutions, we strive to offer top quality commercial and residential services. We present fair prices and superior customer care with over 20 years of experience in the industry.
Landscape garden lighting
Pay As You Go Meter installation
Electrical Certificate of Compliance (ECOC)
Outdoor & Security Lighting
24 hr Emergency Electrician
Emergency electrician Cape Town
High standard workmanship, prompt customer service, and reasonable prices have allowed us to expand our electrical contracting services in Cape Town.
24 Hour Electrician in Durbanville provide electrical tests, and electrical safety certificates required for the lease and sale of residential and other assets.
24 Hour Electrician in Durbanville are easily accessible, whatever the problem is, with us you will be assured that you have an experienced and well-qualified electrician to fix the issue.
Show More
Emergency electrician Cape Town.
We provide 24-hour electrical services for electricians and rescue electricians.
We have been in an unfortunate situation where a prolonged power failure induced by a tripping fuse box left us in the dark. It's extremely frustrating for the whole family whether the electricity drops out during the holiday or after hours.
And who do you call while Cape Town's contractors are closed? Abacas Solutions! If you have a fuse, circuit, power trip, or blackout issue, give us a call. There is no emergency electrical job that cannot be done.
Hire our experts for a technical electrical job.
When improving your home in Cape Town, you can look to approved electrical services. We conduct a range of repairs, electrical column, circuit breaker, installations, lights, control stage, switchboard, stove, power outage, etc.
Your electrician will work with any number of house specifications, whether it's an existing or new residential electrical need (no job is too big or too small). For more details, see our website.
Industrial Electrician Cape Town
Our electrical needs refer to current electrical engineering, manufacturing, or retail standards. Provide a deal for electrical or corporate maintenance or long-term contracts. For more information, check out our corporate electrical services website.
Receive a free quote.
The Head office is strategically situated with all forms of workers in the area. Best-quality 24-hour electricians do call-outs to all places throughout Cape Town. Any electrical job is undertaken by a professional electrician. We placed a lot of emphasis on the importance of electrical resources and the operation.
Abacas Solutions offers Cape Townhomes and businesses with the latest electricity utilities. Our company includes expert diagnosis of faults and/or advice on installing electrical wires.
You should be assured that we are the electrical contractors for the job in Cape Town. We have professional electricians to help you fix any electrical problems. We are Cape Town's no.1 electrician. We have 24-hour electricians for call outs and emergency electrical contractors.
When the job is finished, a Licensed Electrical Contractor has completed electrical work at your home, you will then be given a completion certificate.
We Are The Best Electrical Business In Cape Town.
24 Hour Electrician in Durbanville are trained electricians are worthy of excellent electrical facilities. We are pleased to have electrical services in Cape Town. Whenever and wherever it is needed, our technicians are here to provide you with services.
24 Hour Electrician in Durbanville electricians are equipped to build as basic as a wall socket to sophisticated service network installations. Our electricians are senior-level specialists in electrical wiring, maintenance, electrical shielding, air conditioning, 24-hour electrician, and master electrician titles. 24 Hour Electrician in Durbanville electricians are leading experts from the strongest industry in South Africa.
Show More
Abacas Solutions Cape Town is an electrical contracting company and is open 24 hours a day. Whether you're looking for electrical repairs or electrical improvements, give us a call anytime, day or night.
Cape Town electricians you can depend on.
Our 24-hour electricians will easily identify the electrical issue and have the right approach to deal with it. To ensure full safety from any health issue, we will take care of the problem immediately. We are available 24/7 and provide you with the latest technological assistance. Our staff is qualified electrical professionals, and our primary goal is your welfare, so give us a call and we will provide you with the utmost care and safety.
For home appliances, workplace, and commercial electrical systems, we deliver an immediate electrical fix. Electrical wire repair, as well as electrical appliance and appliance design, are eligible for use at any time. Earth leakage and power-trip problems are quickly detected in our 2 phase and 3 phase networks utilizing our state-of-the-art technologies. Tools used for most workers are still held by our electricians. This ensures we waste less time traveling and the task is processed quicker.
You're Just One Call Away From Our Service
Our technical staff was prepared to conduct all aspects of site visits, courteous and respectful, efficient and sensitive, with the client's commitment to comfort and ease remaining at the forefront. Please send us ideas on how we might develop our workmanship.
Our specialist team has expertise in industrial electrical installations and repairs in the Cape Peninsula. We are willing to help, whether it be for electrical problem diagnosis or emergency electrical repairs on fridges, on request.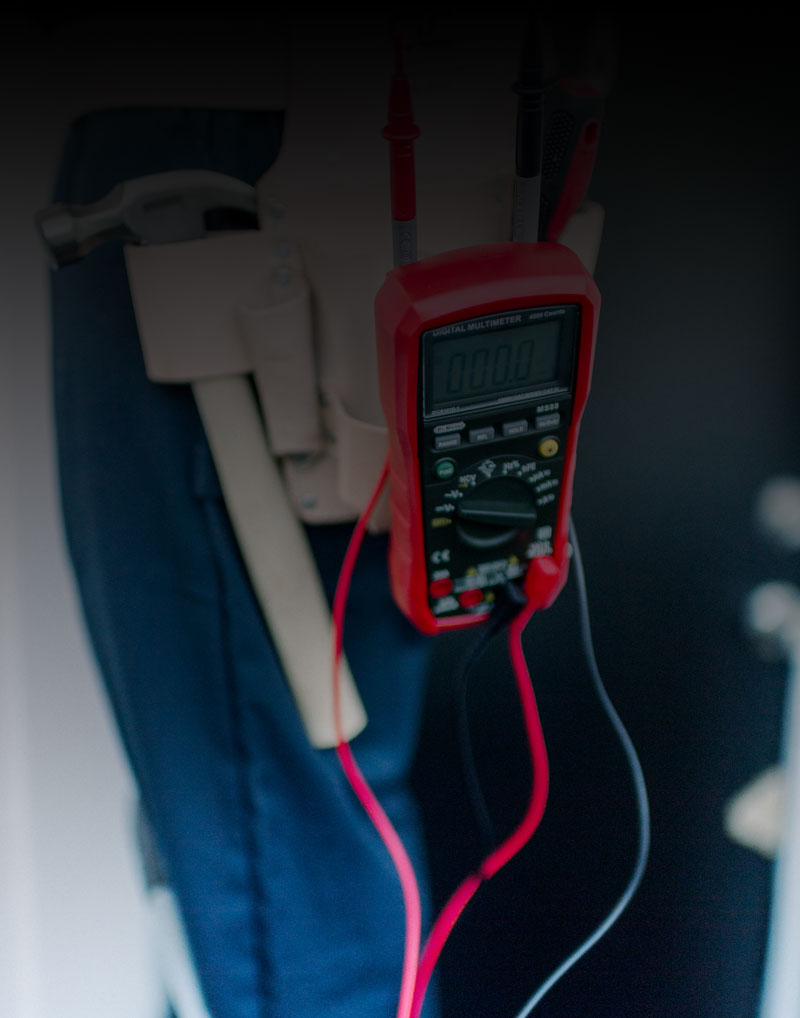 (24/7) emergency electrician in Northern Suburbs.
LED installations and retrofitting
Commercial signage repairs

COMMERCIAL & INDUSTRIAL
ELECTRICAL SERVICES
We conduct thorough inspections of panel boxes to ensure the safety and efficiency of your home's electrical system. You will not have to worry about circuit breakers tripping time and again. Through our lighting installations, we can instantly give your home a new look and feel without the cost of remodels. We take care of equipment replacement, outlet repairs or all new wiring according to your needs and preferences. Our electricians in Durbanville, Northern Suburbs offer these services and more including;
ABACAS SOLUTIONS ELECTRICAL: WHY CHOOSE US?
Our personnel in Durbanville are well trained professionals and fully licensed to oversee the completion of commercial projects. The electricians are well versed with all the compliance code stipulations.
Abacas Solutions is the best choice for you as we have a wide range of expertise from exterior security lighting to rewiring lease spaces. Our services are every versatile and we are open to operating within your business hours to satisfactorily complete the projects in the shortest time possible.
The main goal of our company, which we are fully committed to, is fostering integrity, dependability and quality customer care. These are the aspects through which we have built our reputation over the years. The ownership and operations of our business is local meaning we are always readily available. We properly advice all our clients on the available options to ensure the best decisions are made in regards to the individual budgets.All our fees are fair and directly related to the project at hand and we do not include estimate, dispatch and service fees in our quotations. We also offer a discount of 10% to our first-time clients and will definitely exceed your expectations by so doing. You do not have to look anywhere else for the best electrician in Durbanville. You can check out our reviews and customer testimonials to view the great work we have done in Durbanville and its environs. Contact us today and we will be glad to serve you. We also offer electrical services in Elsie's River.
Abacas electrical most helpful call Vincent for any electrical problem help me many times Thanks Vincent and team!
Your company is truly upstanding and is behind its service 100%. I will recommend you to all my friends and family. Thank you! 🙂