No need to look further for an 
ELECTRICIAN  CAPE TOWN or PLUMBER CAPE TOWN
Abacas Solutions has the expertise, reputation and the character you can trust!
We offer electrical repairs, replacements, compliance certificates and installations, for all electrical emergencies!
We offer plumbing repairs, replacements, compliance certificates and installations, for all plumbing emergencies!
We are on available 24 Hours a day to take your emergency call.
About Us – Your Expert Electrician & Plumber Cape Town
Abacas Solutions was established in 2002 in Cape Town by Vincent Parsons and since then he has never looked back. With many of successful jobs under his belt, he can truly say that his company is one of the most trusted electrician and plumber contractor within Cape Town offering both residential and commercial services. For more than 20 years, Abacas Solututions has provided a large range of home services in Cape Town and many other surrounding suburbs reaching as far as: Durbanville, Paarl, Stellenbosch and Somerset West.
Here at Abacas Solutions, we strive to continue delivering only the best service, while exceeding our client's needs at every level.
Electrical Services
We offer commercial and residential electrical services including:
Electrical repair & Fault Reports
Restoring all domestic cabling problems
Prepay Meter Installations
Outdoor & Security Lighting
Airconditioner Re-wiring
Standard Electrical upkeep
Business & Home Electrical Servicing
Plumbing Services
We offer a full selection of plumbing services for homes and businesses:
Solar Geyser Installations
Installing, Repairing Of Geysers,
Fixing Of Burst Pipes & Geysers
Unblocking of Toilets, Basins & Sinks & Drains
24 Hour Emergency Plumbing Service
Plumbing For Kitchens
Bathroom Renovations
Constantly Improving
We are a company that strives to maintain our work ethics and quality standards. We do this by:
Completing all jobs within the timeline agreed.
We only use the best practices
We use the latest tools of the trade
By paying close attention to the small details so that nothing is forgotten.
Best Electrician Cape Town 
Good quality workmanship, timely customer support and fair electrician pricing have won our electrician company success, and have helped us to extend our electrical contractor services in Cape Town. We also offer electrical checks for Electrical Certificates of Approval such as electrical wiring certificates, and electrical protection certificates and Landlord Electrical Certificates needed for the leasing and selling of residential and other properties.
Electrician Cape Town is available for whatever the requirement may be for an electrical installation, electrical repair or maintenance electrician in Cape Town, and with us you can be confident that you have an accomplished and well trained electrician to solve the issue.
Show More
Emergency 24 hour Electrician Cape Town
We provide a 24 hour electrician Cape Town service for electricians and emergency electricians. We have also been in an unpleasant circumstance when a persistent power outage, a complete power loss triggered by a tripping fuse box, leaves us in the dark. It's incredibly stressful for the entire family to be left without power, especially after hours and after dark or over the weekend.
And who do you call when Cape Town's average electrical contractors are locked down? Abacas Solutions! Give us a call for all your typical circuit board faults, fuse boxes, power tripping mains, blackouts, and electrical emergencies. There is no emergency electrical work that is too large or too small.
Hire professional electricians to do a professional electrical job
For electrical improvements to new or restored homes in Cape Town, our licenced and eligible residential electrical services are the best. We carry out a broad variety of maintenance oo equipment, electrical panels, circuit breakers, installations of lighting, control points, switchboards, stoves, power failures, etc.
Your Electrician Cape Town can accommodate a full variety of the new or current houses,  businesses, complexes, or any other residential electrical needs in all areas (no job too big or too small). For further information, see our residential electricity page.
Searching for a Cape Town Plumber? 
Without a question, we are happy to assist with that! As the highest ranked plumbing contractors in Cape Town, we have a devoted team of experts waiting to help with any difficulties you may be facing. We are actually the only company you should be calling if you need a Plumber Cape Town. Day and night, our team copes with all services and then our company is always on route, meaning that just one visit can be all it takes, and our team will aim to offer you the best rates in the city.
When disaster predicaments enfold, our company is open for business 24/7.
Show More
It's certainly surprising to have a plumbing crisis in the middle of the night; either a water pipe may have burst, or your hot water geyser has exploded or water is overflowing! In any case, you will have skilled plumbers who will help repair your water supply, fix the situation and clean it up as well!
Abacas Solutions Plumber Cape Town
Abacas Solutions Plumber Cape Town is a reputable plumbing company that provides customers throughout the larger Cape Town region with a wide variety of general and specialist plumbing services. As we are leading plumbers in Cape Town, you can rely on our team if your drain needs to be unblocked, your water pressure needs to be repaired, you need a new geyser installed, or your toilet is leaking.
Our services are accessible to both residential and business customers and both customers should have full trust in our plumbing abilities due to our professional track record and years of experience. We are pleased to consistently offer the best standard plumbing facilities, no matter how broad or tiny the necessity for plumbing may be.
As plumbers recommended in Cape Town, when it comes to serving our customers, we don't mind going the extra mile! Our plumbers are equipped to give 24/7 support and experience! In plumbing projects in all shapes and sizes, our staff is educated, professional and experienced. Our plumbers would come to your premises to speak to you about your issues and to recommend the most strategic, value-for-money approach. We have fair rates, free quotes, and a philosophy of no-fix, no-payment.
Contact us today. Our team of consultants is looking forward to assisting you. Follow us on Facebook and give us a call. We would love to give you an affordable quote today.  We are here to serve you. You can trust us to deliver on our promises
Abacas electrical most helpful call Vincent for any electrical problem help me many times Thanks Vincent and team!
Past Electrical Jobs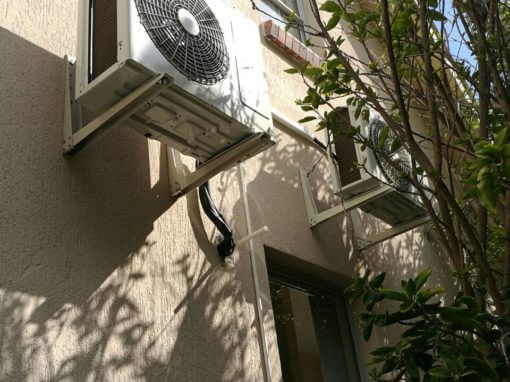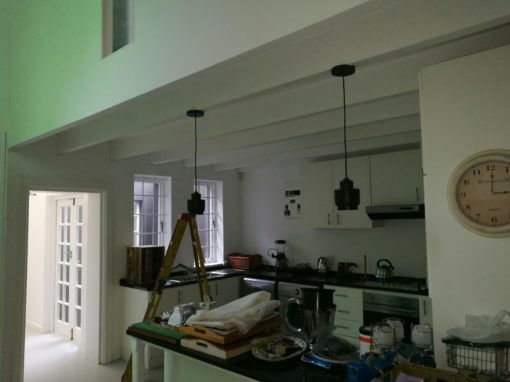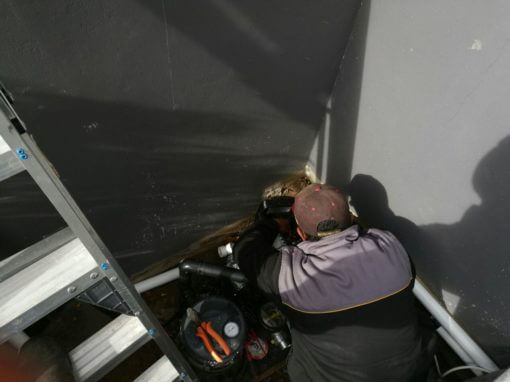 Contact us 24 Hours A Day For Any Electrical Emergency! 
Commercial Electrician Cape Town
Our electrical customer or industry services apply to modern electrical manufacturing, manufacturing or retail requirements. Office contracts for electrical and corporate repair and long-term operations that can maintain the office or business in working order. See our corporate electrical resources page for more details.
Free Quote | Quality Guarantee
Head office is centrally located in Cape Town for Northern and Southern Suburbs jobs. Best-quality 24 hour Electrician Cape Town do call outs to all areas in Cape Town. Any electrical work is done with quality materials by trained electricians. We pride ourselves on the excellence of operation and the importance of electrical services for money.
Show More
Abacas Solutions is a company who provides homes and companies in Cape Town with only the best electrical services. Our business offers specialist diagnosis of defects and / or guidance on modern electrical wire installations and their execution. 
Whatever the specifications could be for a construction electrician, electrical repair or maintenance electrician, we are the electrical contractors for the job in Cape Town, and with us you can be confident that you have an accomplished and well qualified electrician to solve the issue. We are Cape Town's Emergency Electrician. We provide a 24-hour Electrician Cape Town for call outs and emergency electrical contractors. 
Once the job is done, you can be sure you have used a Licensed Electrical Contractor to conduct electrical work at your home and request a completion certificate.
We are one of the best electrical companies in Cape Town
Abacas Solutions' certified electricians are well skilled to offer outstanding electrical services. Throughout Cape Town, we are proud to provide electrical repair services. Whenever and wherever it is required, our team of qualified electrical technicians are here to provide our services.
Our electricians are trained to create as simple as a wall socket in your home to major power station installations. In addition, our electricians are senior level professionals with expertise in electrical rewiring, repair, electrical shielding, air conditioning, 24-hour electrician, CoC licences and master electrician titles. Our electricians are leading professionals from the best industry that South Africa has to offer.
We are 24 hour licenced manufacturing, business and residential electricians here at Abacas Solutions Cape Town who manage all electrical duties for your house, garage, shopping centres and more. If you're searching for electrical maintenance or electrical installations, you can give us a call at any time, day or night, 24/7.
An expert Plumber Cape Town can be proud of
What about the moment you attempted to flush the toilet, and the faeces reached the floor? We know exactly what to do with the drains that are blocked. In Cape Town, we're not just any plumber, we are the best plumber Cape Town has. We will identify the source of the blockage with years of practise and unblock your drains easily and efficiently. Your issues will be fixed for years to come… until your toddler flushes something bizarre down the toilet!
Have you  had the unwanted pleasure of a high water bill, right out of nowhere? The chances are you have a leak. Call us, the best of all the plumbing companies in Cape Town for leak detection. 
Show More
Very quickly, you will know where the leak is, what we need to do to fix it and, most importantly, how much that will cost you. We don't do hidden costs – our bills are transparent and easy to understand. We don't like it when people try to trick us with all kinds of weird mumbo-jumbo and we won't do that to you, either.
Hot water cylinder Installment, Repair and Maintenance
Having trouble with your hot water cylinder? Don't worry, we have your back. Plumbing Cape Town contractors have lots of years of experience, we know the way it works for hot water cylinder application, maintenance and repair.
Without a question, water supply is something no person should be without. It's a dilemma that professionals can mainly contend with, recognising that the initiative will often be followed by multiple risks which we are well prepared for. It is quick and easy to trust Abacas Solutions, whether it is faulty goods, new geysers or just routine maintenance work.
In addition, we provide the usual problems of plumbing such as drain checks, leak prevention, drain unblocking, geyser installations and even reconstruction, full business plumbing standards and, in addition, our group is really a team that solves any scenario. For more info, call us today to schedule an appointment or get an estimate..
Your Cape Town electrician on call
Our technical staff is qualified to perform all facets of site visits, courteous and polite, effective and responsive, ensuring that the clients' atmosphere in which we operate is allowed the least amount of inconvenience and due consideration. To ensure the high quality of our workmanship is preserved, we welcome input from all our customers.
Our certified and enthusiastic staff has experience in commercial electrical installations and maintenance accessible in the Cape Peninsula. We are able to support, whether it be for electrical issue diagnosis or immediate electrical maintenance on fridges, three-phase control appliances, on request.
Show More
Electrical contractors Cape Town can rely on
Our 24-hour electricians can diagnose the electrical fault at the most affordable price and suggest the best remedy. To stop imminent disaster and waste of precious resources and effort, our staff can have the electrical device up and working hassle free. We are accessible day or night to send you the finest technical guidance and workmanship. Our workers are trained electrical professionals, and our primary concern is your welfare, so don't take the risk to repair it yourself, give us a call, and we will provide you with the utmost care and safety.
For home electronics, as well as office and industrial electrical systems, we offer emergency electricians in Cape Town. Both home wiring, electrical appliance maintenance, as well as the construction of new electrical wiring and appliances are ready for operation by our 24 hour Electrician Cape Town. For 2 phase and 3 phase networks, problem solving of earth leakage and power tripping problems is a breeze with our competent staff, which utilises state-of-the-art technology to easily identify where electrical issues arise. The most commonly needed products, including electrical trip switches, connectors and wiring, are always carried by our electricians, ensuring less call-outs and a better processing period.
Are you having the bathroom remodelled and need plumbing services in Cape Town? 
Through every step, we'll support you. We can give honest guidance on solutions that meet your individual needs, beginning with preparation. We will direct you to good quality, cost-effective goods that will make your life a breeze. Our company also does professional installation, with the least conceivable hassle to you, easily and efficiently. All our jobs are quality guaranteed, which is not common for all Cape Town plumbers.
Show More
A dynamic company with a different twist, Abacas Solutions are your go to guys. 24 hours, 7 days a week, 365 days a year, we are available. There is no work that is too large or too small, and we aim for optimal service and customer satisfaction.
Plumbing issues can come at the most inopportune moments and it is convenient to realise that there is a competent, friendly, service-oriented and fairly priced business that is accessible at any time. Abacas Solutions Plumber Cape Town offers more than just plumbing repairs. We are also specialists in leak detection, high pressure jetting, clogged drains, drain camera checks with written reports, bathroom repairs and heating equipment .